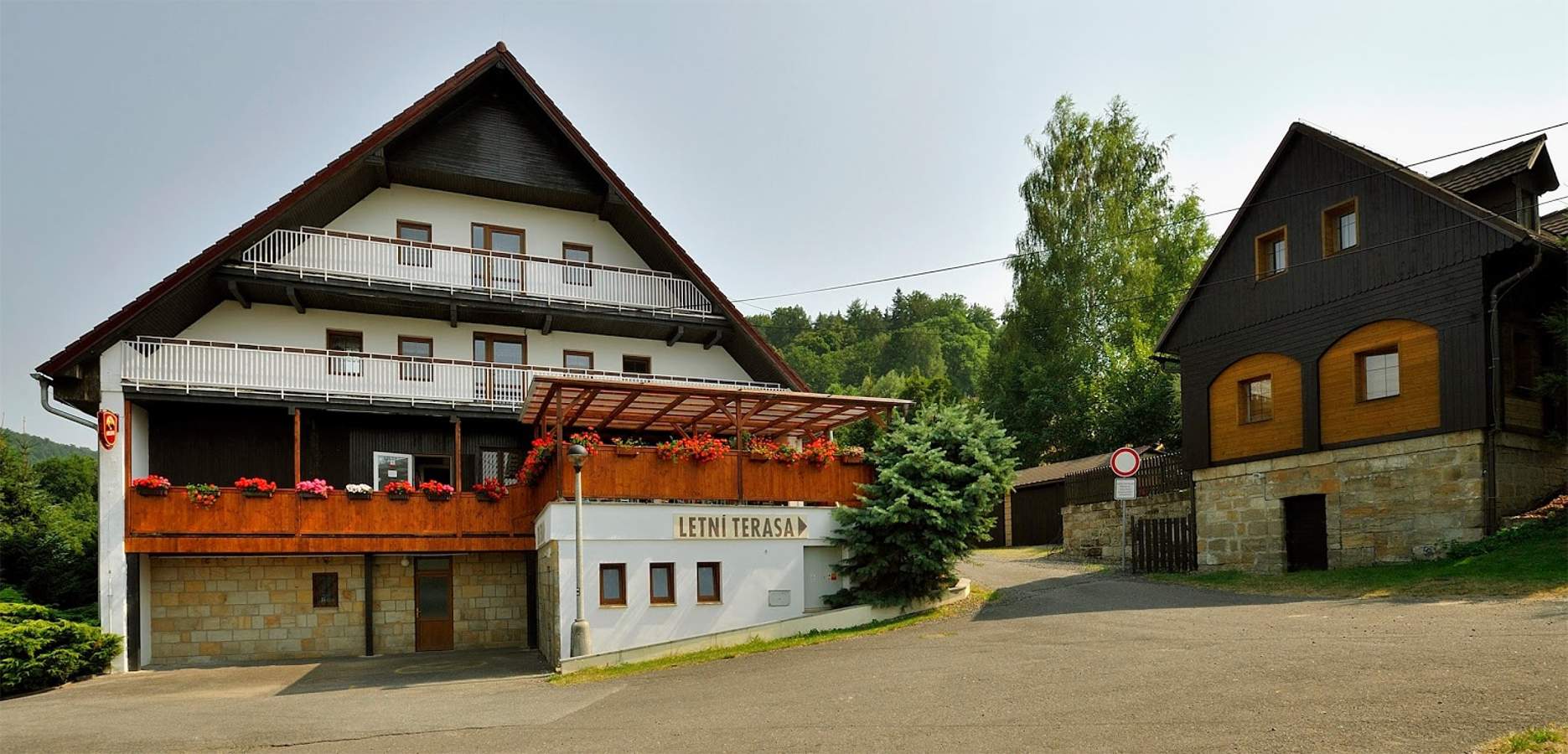 Our guesthouse offers traditional Czech hospitality with a pleasant home atmosphere. The guesthouse is equipped with a sauna, an outdoor pool and tennis courts, making it an ideal choice for guests looking for comfortable accommodation near a unique Czech landscape.


We are located at the foot of the Studenec mountain near the Czech Switzerland. The surrounding countryside is known for its unique and unparalleled beauty, which offers plenty of romantic experiences.

The kitchen of the guesthouse is focused on traditional Czech cuisine. We strictly observe the top quality and freshness of all ingredients.
The restaurant has a summer terrace overlooking the surrounding countryside and a lounge for 25 people.
Breakfast and dinner are served buffet style during your stay.
In our own house restaurant is all-day dining.